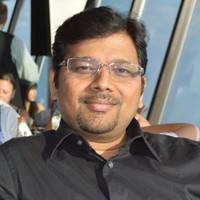 Manohar Sakaray
Earth foundation truly stands to its name. It lays the ground and the foundation for many underprivileged to stand on their own and face the ever changing world.
I am writing this as a donor to this great non profitable organization for one of their initiatives. Over the last few years, the foundation has adopted several villages and transformed them as the knowledge hubs for the underprivileged children. The foundations model of adopting backward villages, developing them into knowledge centers by improving the quality of education and making the villages self-sustaining is highly praiseworthy.
I have seen the regular updates on the various initiatives, programs and efforts team has put in over the last few years. All these updates and transparent communication is what makes this Organization unique which gives immense satisfaction to the contributors and donors that the time and money invested is being utilized for the right purpose and for the upbringing of the underprivileged. I salute and applaud the founders and the contributors of the Earth foundation for their great work and their efforts in building the is indeed a strong nation.