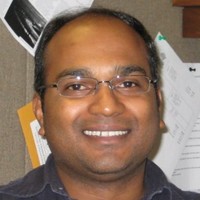 Venkat Kamavaram
EARTH foundation is a literacy and health focused non-profit organization. I am proud to be part of the organization which caters to core of the problem to address the fundamental necessity of backward/ underdeveloped villages in Telugu states. I know the founders and the organization from the early stages, I truly appreciate the hard work and dedication of the entire EARTH team.
The core mission of educating the poorest of the communities for their upliftment is a noble cause. The government of India or state government have never focused on the backward villages to address the basic needs for their development, moreover the government welfare program benefits never reach these villages. EARTH focused to provide the basic needs to ensure that the kids in these villages attend government schools, especially educate the village authorities and parents about the true value of education and health of their children. EARTH efforts are very creative and ground-breaking in terms of the outcomes of the program. Academic and extracurricular activities of students, the amount of awareness of parents/villagers and student attendance improvement in several schools is remarkable. The most important thing that I like about being part of the effort is the kind of dedication and commitment that the entire team is tending towards the success of the mission is incredible.
I wish much more success to the EARTH foundation and hope many more villages are enlightened by the kind hearts of EARTH foundation. I urge all the compassionate people out there to support the cause in whatever way possible.